During the past 2 weeks I met different customers and business partners, discussing how we can better communicate the excellent value of Lotus collaboration solutions. This whole marketing and communication aspect of Lotus Software has been discussed both internally and externally for some time now, and even my friends Alan and Ed across the pond are facing similar customer questions.
Marketing is an issue, not only in Israel. Alex and myself are working hard to change that, in every way imaginable. I hope you will see a difference soon.
The CIO of Israel Securities Authority told me that Lotus Notes/Domino is an excellent platform, stable and secure – I only wish more people would know about it. When I travel to conferences in Europe, everyone are using Lotus Notes. In Israel, only a hand-full of colleagues. ISA are an IBM case study, and we mention them in every customer meeting, and invite them to tell their story when ever possible.
Earlier this week I sat down with the Israel Security Agency, also known as 'Shabak' (our FBI).
The last time we met, it was with different people, so I handed the guys (and one lady) my business card. Other than their first names, they were pretty scrimp on details…
Shabak are a veteran Lotus Notes/Domino customer, doing incredible work with the platform. Needless to say security is always an issue and 'down-time' is not in their vocabulary.
We met to discuss future collaboration solutions, and understand how those can integrate within their priorities. They were highly impressed with the capabilities of Lotus Sametime Client (they are running Lotus Notes with the embed Sametime client – chat & awareness), especially the VoIP integration and Eclipse as a platform. Lotus Quickr also interest them, particularly since they're running massive Domino DBs and need to find a better way to share information across teams (store once – share forever), other than email.
Although the high degree of security and classification, Shabak are open to Web 2.0 solutions, as well as Enterprise 2.0 solutions. Only recently they allowed 4 employees to open a public blog, sharing their daily routine with the public. The goal of the initiative is intended more at luring potential employees, but the blog method grants them douze points.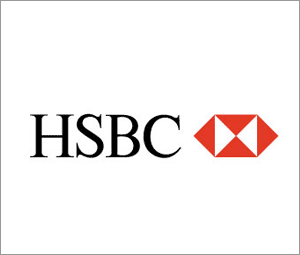 I also met with HSBC Israel this week, a global Lotus account, with roughly 300,000 employees, spread across 10,000 offices in 80+ countries. They use Lotus Notes and Lotus Sametime Client, and couldn't be happier. I even showed the IT manager how we can chat on Sametime, using the BleedYellow community. They are looking into team collaboration and social software solutions, and seeing E2.0 solutions as a business priority – which is very refreshing to hear.
LND is an excellent platform for collaboration, and there are more examples I can share. Lotus Software has grown for the 14th consecutive quarter, we gained market share, over 140 million Lotus Notes customers, 100 million Lotus Sametime corporate users, 850+ developers working on the portfolio, Linux and Mac versions are already available.
Yellow is the new black, haven't you heard?
Links:
HSBC Israel
Shabak (Israel Security Agency)
Israel Securities Authority
IBM case study – Israel Securities Authority
Sam Lawrence – Why hasn't marketing duked it out?
Andrew McAfee – The mechanism of online emergence
Ed Brill – Sending a message to management
Alan Lepofsky – Introducing a revolutionary software platform…